---
---
---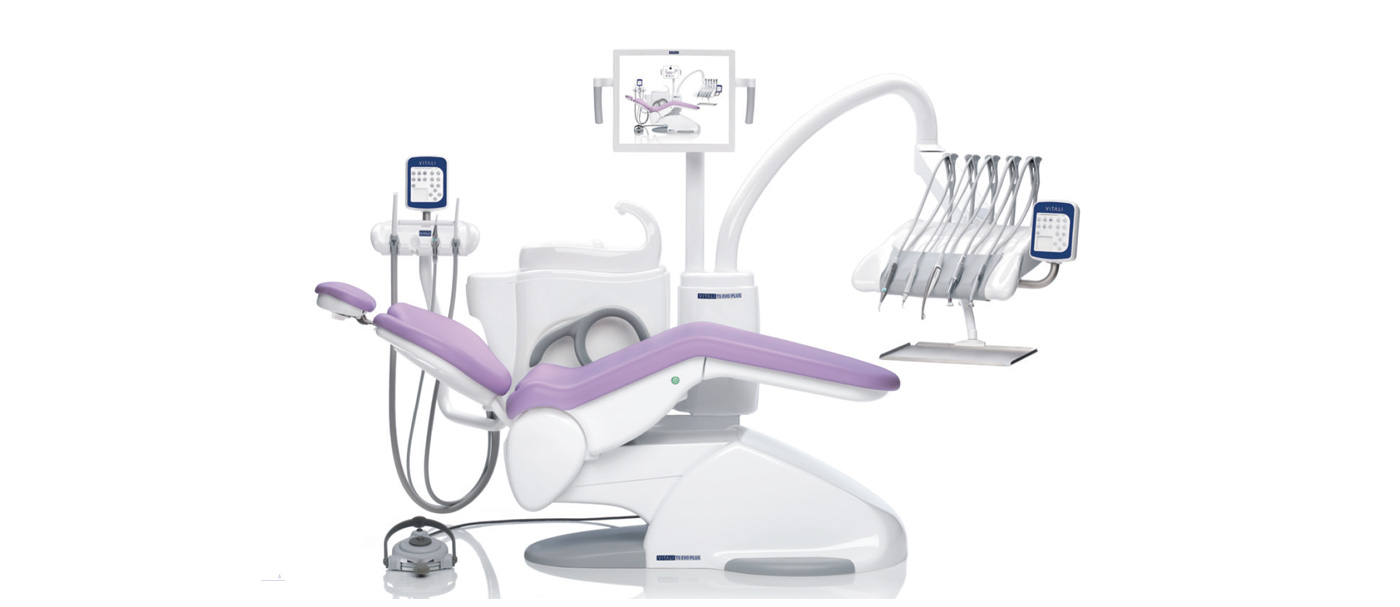 T5 EVO PLUS combines advanced functionality with utmost operational simplicity. The unit controls are concentrated in a single analog keyboard at the side of the instrument table. The keyboard allows you to set and visualize the operational parameters of instruments. The operator can also rely on the extension of the instrument tubes for over 80 cm. Great freedom of movement also for the nurse, thanks to the rotation of the cuspidor up to 90°, which opens up free spaces around the patient.
CONFIGURABLE ACCORDING TO YOUR NEEDS
T5 EVO PLUS can be configured with Continental model (with cords) or International model (with hanging tubes), assistant console with membrane keyboard or a 2-key keyboard (for a cupfiller nozzle and for cuspidor flush nozzle), and then choosing between the operating lamps Maia (35.000 LUX) and Alya (50.000 LUX with a 3-axis movement), both with LED technology by Faro. The comfort of the new chair takes advantage of an anatomical headrest, which is offered in two versions: either with manual adjustment or with pneumatic 3-axis adjustment.
On request, you can have a Memory Foam self-modelling padded armchair and a movable right armrest.
WIRELESS FOOT CONTROL
With the new wireless foot control (optional), no obstructions thanks to the absence of connection cables and maximum level of hygiene thanks to the opportunity of managing a variety of functions without using hands.